Are you dreaming of taking an epic vacation relaxing by the crystal blue water on some far-off tropical island, but don't know if you could ever afford it? Well, credit card hacking can help!
Maybe you have wondered how credit card hacking works but were too afraid to ask someone about it. Or you tried googling it and got overwhelmed by the sheer volume of information. 
Well, look no further, because I have put together the ultimate guide to credit card hacking and by the end, you should feel like you have a very good understanding of how it works!
And hopefully, you will be excited to get started on your journey to free travel and free cash!
If you are completely new to credit cards, check out my post on how credit cards work first so that you can get a basic understanding before hopping into credit card hacking head first!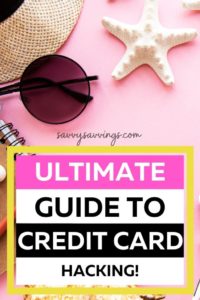 You may also like:
The Ultimate Guide to Chase Credit Cards
Why Southwest is the Best Airline
How I Saved $10,000 on Travel Last Year
Credit Hacking for a More Affordable Wedding
So, What is Credit Card Hacking Anyways? 
My definition of credit card hacking is essentially signing up for one or more credit cards in order to accumulate the bonus points or miles offered. (Credit card bonuses can vary from 10,000 bonus points or miles all the way up to 150,000 points or miles!)
Then, essentially using that card for a period of time (the timeline will vary based on the credit card.)
And eventually opening a new card to get a new bonus and repeating the cycle! 
In some cases, you will want to close one or many of these cards so that you can then re-open that same card one day in the future in order to get the bonus again (this is typically referred to as "credit card churning"). 
You can ramp this process up to any level you want! There "technically" is no limit to how many credit cards you can have.
But there are specific limitations that credit card companies impose, which we will get into in the next few parts, coming soon!
Check out how I credit card hacked my way to a super affordable 2-week Italy and Greece vacation and also a quick trip to Hawaii that barely cost me anything to go!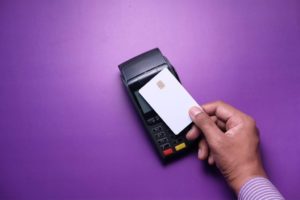 How to Hack Credit Cards
Step 1: Pick the Type of Rewards you Want to Focus on First
There are so many options out there! Do you want to travel? If so, do you want to travel domestically or internationally? 
Do you just want cash back to help increase your savings?
This will determine which cards you will want to apply for. 
For Mostly Domestic Travel:
If you have a lot of trips within the USA in the near future, I would recommend looking into Southwest Airlines' credit cards. You can get so much value out of Southwest points! Read my post on why I think Southwest is the best airline here!
If you have a partner or friend that you travel with often for these domestic trips, you can try and get the Southwest companion pass too! Which is, in my opinion, the best deal in travel! Check out my post on the companion pass for all the details!
I have had the companion pass for as long as I can remember, and my boyfriend and I barely ever pay for flights! 
Southwest also flies to Hawaii, Mexico, the Caribbean, and Central America so you are not limited on places you can go with Southwest!
I will say, though, the only drawback to Southwest is that they seemed to have gotten rid of a lot of their non-stop flights for cross-country trips. So if I just want to get somewhere direct, I'll check other airlines!
For International Travel: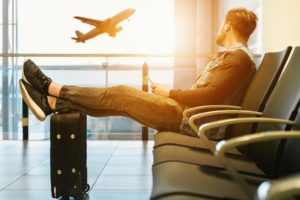 You have quite a lot of options. (These also apply to domestic travel as well!)
You can go with a Chase Ultimate Rewards credit card or an American Express Membership Rewards credit card that earns a high amount of points that you can then use in a number of different ways.
This is a great option if you don't know what airline you want to fly or which hotel you want to stay in because you can transfer these points to many different travel partners! Or you can book directly through the Chase or Amex portals themselves. 
Check out my ultimate guide to Chase credit cards here!
Another option is, you can do what I did to plan our epic trip to Europe last year (that didn't happen thanks to COVID). First, I researched the flights. Once I found the ones I wanted to go with, I applied for one of that airline's specific credit cards for both my boyfriend and me. 
You can do this for United Airlines, Delta Airlines, American Airlines, and more! 
And the same goes for hotels as well, you can transfer Chase or Amex points to specific hotels (Marriott, Hyatt, Hilton, etc), or you can book through the Chase and Amex portals, or you can get a credit card just for the hotel chain of your choice!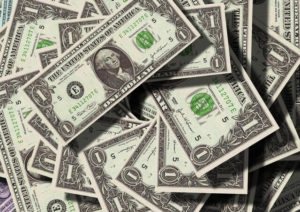 For Cash Back:
A lot of people don't know this but if you get a Chase Ultimate Rewards credit card or an Amex Membership Rewards card, those points can also be cashed out for cashback. But you get a lot higher value using them for one of the travel options!
As for a straight cash back card, though, I would highly recommend the Citi Double Cash card. It offers 1% cashback when you make a purchase and 1% cashback when you make a payment. 
That is essentially 2% back on everything and pretty much the best you will find for a cashback card!
Remember, once you get the hang of everything, you don't have to focus on one type of credit card. You can mix and match to fit your needs as you go!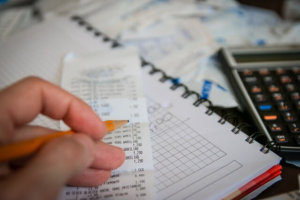 Step 2: Get Organized!
You have to be able to keep track of all of your different credit cards and their specific details. If you don't track everything, you can run into unnecessary fees and charges that you do not want!
If you credit card hack the right way, you will never pay a penny in interest or late fees!
I know this may sound like a lot of work, but once you get comfortable with the process and set up a system, tracking all of your cards will be a breeze!
I like to keep a list of my credit cards in a simple spreadsheet with columns for the date applied, the date approved, the date I received the bonus, and the date I closed the card. 
Then I make sure to keep the payment due dates on my calendar so I don't forget. 
Also, it is good to keep all of your login information for the different banks/credit card companies handy so that you don't ever get locked out of your accounts!
Step 3: Time Your Applications Right
If you want to make sure to get the best value and accumulate a lot of the same points or miles, you have to make sure you know when to actually apply to give yourself the best shot at being approved. 
This goes hand-in-hand with staying organized. Those dates will all come in handy when it's time for a new card!
If you are planning a specific trip, make sure to give yourself enough time to apply for the card, receive it in the mail, and reach the minimum spend required to get your bonus points.
Nothing is worse than not getting the points you anticipated in time for your trip!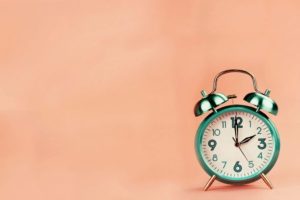 Also, too many hard inquiries on your credit report in a short amount of time will be a red flag and can cause you to not be approved for a new card. 
There is no right or wrong answer here, but I would recommend opening no more than 1 personal credit card every 3-4 months or so. 
If you are denied, you can always call the reconsideration line to see why you weren't approved and maybe you can work something out to where they will approve your request!
But if they ultimately do not approve you, make sure to give some ample time before you apply for another card with the same company or even a different company. 
I had this happen recently to me and it messed everything up!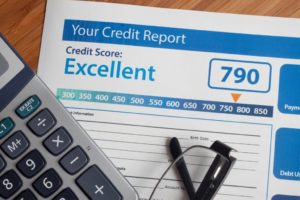 If you are re-opening a card for the second time for a new bonus, you will need to make sure you don't apply too early. 
For example, the offer details for most Chase credit cards say:
This product is not available to either (i) current cardmembers of this credit card, or (ii) previous cardmembers of this credit card who received a new cardmember bonus for this credit card within the last 24 months.
So basically this means if you close your card you can then reapply after 24 months and receive the bonus offer again. This is where you will need to know when you earned that bonus in the first place.
If you earned the bonus the first time around on 3/20/20, I would reapply anytime after 4/1/22. 
Always make sure to check these details, though, because they do vary with Chase and other card companies. 
Step 4: Stay on Top of Your Balances
Make sure to always pay off the "remaining balance" every month so you don't get charged interest. 
You can find the remaining balance on your last statement or on your online banking dashboard.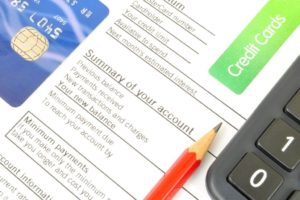 This number is very important if you want to avoid interest. When your statement closes at the end of the month, that total balance becomes the "remaining balance" that is due by your next payment date. 
Staying on top of paying off this balance every month will also help you to not get into credit card debt. 
*I will say if you currently have credit card debt or struggle to use credit cards the right way, then make sure you take the time to pay off that debt and get your mindset right when it comes to using credit cards the right way before getting into credit card hacking. It's not for everyone. Credit cards are not free money and you should not use them to buy anything you cannot purchase with the cash you have in the bank. 
Step 5: Stay on Top of Your Bonuses
The second most important aspect after focusing on paying your balances every month is tracking your bonuses!
You want to make sure you reach your minimum spend by the timeframe you are given!
You wouldn't want to go through all of this and not get your bonus point right?!?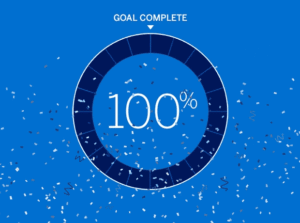 An example of a bonus offer that is available right now is: Earn 80,000 Hilton Points after spending $1,000 on purchases in your first 3 months. 
I feel like most people can hit $1,000 in 3 months pretty easily without trying. But your minimum spend requirements can be higher, sometimes $4,000 within 3 months. And you don't want to miss the mark and end up not earning your bonus. 
I'm a little crazy and like to track my spending by putting the total needed at the top of a spreadsheet and then I subtract every purchase from there just so I know exactly when I hit my bonus. 
This is totally not necessary, though. Just make sure at the end of each of the first 3 months you are tracking the amount and that you hit it before the end of your third statement period. 
Step 6: Put Those Points to Good Use!
Once you have a stockpile of points, use the fruits of your labor! Plan that epic trip to Europe or Asia! Book a flight to your next national park for free!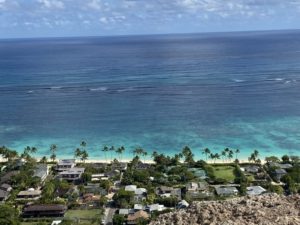 A lot of times, people get caught up in accumulating points and hardly ever spend them! I know I can be guilty of this. 
But keep in mind using these points or miles for free travel was the goal all along! Don't be afraid to use them. The great thing about credit card hacking is that you can always earn more!
A Few Other Credit Card Hacking Points:
Your Credit Score
You do have to have a decent credit score to start applying for and getting approved for most cards. 
If you need to build up credit first, look at getting a credit card specifically made for building credit first. I recently got the Capital One Platinum card for my brother so that he can start building his up!
Try to stay away from secured cards and annual fees at this point, if you can, because I don't believe they will help your credit as quickly and there is no point to pay a fee if you aren't getting any rewards for it. 
Over time credit card hacking can be very good on your credit score, as long as you don't miss any payments and keep your credit utilization low.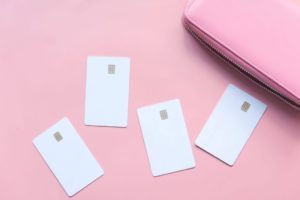 Credit utilization is one of the top factors in determining your score. So the lower your monthly balance is in comparison to your available credit limits, the better! Credit Karma is a great tool for checking your credit score and your credit utilization. 
Also, opening and closing credit cards does not hurt your credit! 
I used to be afraid that opening too many cards and closing a card would hurt my credit. But I finally learned that it really does not affect your credit negatively. 
When you open a credit card, your score will take a dip by a few points initially, but then once the card actually hits your credit report, it will increase your score by a lot because your available credit shoots up! This helps A LOT with the credit utilization I mentioned before!
And when you close a credit card, if you ask to have your available credit transferred to another card you have open with the same company, your credit score will largely be unaffected. Like opening a new card, it may take a dip by a few points but will come back up after a month or two.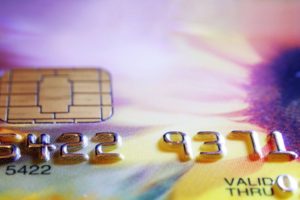 Minimum Spend
As previously mentioned, the minimum spend requirements can be high sometimes. I had a friend that didn't think he could reach $4,000 in 3 months in order to get the Chase Sapphire Preferred card. 
But I told him to think about everything added up that you can pay for with a credit card. If you put ALL of your spending on that card for 3 months, I bet most people can it $4,000 with no problem.
Utility bills, groceries, insurance, car payment if they allow, rent or mortgage if they allow, eating out, online shopping, etc. It's definitely doable! 
If you have a partner, use your card for everything you spend together, then have your partner Venmo you for their portion.
There are some other creative ways others have used to hit big minimums, check it out here!
Annual Fees
It took me a few years in the game to get comfortable with annual fees. For a long time, I never paid an annual fee except for the Chase Sapphire Preferred (because of the great travel insurance coverages. I will cover this more in-depth in the other parts!). 
But I finally realized I was holding myself back, and the annual fee is pretty much always paid for and then some with the points or miles and benefits that come with the card!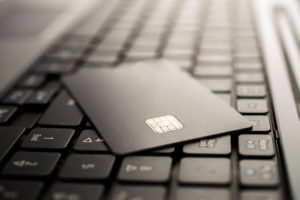 0% Interest 
Generally, I like to always have a 0% interest card in rotation in my wallet. These are amazing offers that allow you some wiggle room for larger purchases. 
Again, don't purchase anything you can't pay off before the 0% interest runs out! And it's always best to have an emergency fund available when unexpected expenses do pop up. Check out my post on budgeting to learn more!
But having a 0% interest credit card does offer a backup option for some expenses. If you know you can pay it off before the 0% interest runs out and you don't want to dip into your emergency fund, then by all means use the card! 
Reconsideration lines
If you are ever denied a credit card, always, always, always call the reconsideration line. If it's an instant denial, you can call immediately to find out why.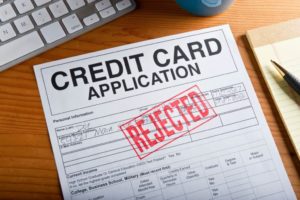 Sometimes you may have maxed out the amount of credit one company is willing to give you. 
If this is the case, usually you can ask them if you can transfer some of your credit from one or more of your other cards with them for this new card. 
Sometimes something isn't clear on your application and they may need more information. 
You just never know until you call! So give it a try and see if you can work it out with the card company. It never hurts to ask!
Points vs. Cash
Before booking anything, whether it be a flight or a hotel reservation, check to see what the cash price is first. 
Sometimes the amount of points needed is way more than just paying the cash price. 
This isn't always the case, but it's just good to look and know before booking. You may find a better deal using cash.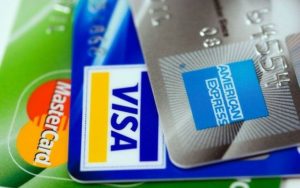 My Booking Process
It's also good to look at all of the booking options when planning a trip. For example, I was just looking at flights to go to Maine for a wedding in June. Here was my process:  
1.First I used ITA Matrix to see what the cheapest/best flight options were. I also checked Southwest's website since they don't show up in any other searches. And I always check each way separately, as well, because you may find a better option for one of the ways. 
I determined Delta had the flight we wanted going there. And American Airlines had the flight we wanted to come home. 
2.Then I checked the cash price and the points price for the flight there on Delta's website and the price on the Amex & Chase travel portals (on Chase you get a 25% discount if you use points and have the Sapphire Preferred card). 
I decided I liked the cost of 10,000 Delta miles for each of us on the Delta website, so I transferred 20,000 points from my Amex Membership Points balance and booked the flights. 
3.For the flight home, I basically went through the same process on American Airlines' website and Chase & Amex travel portals. Since I didn't want to use too many points for this trip, I went with the Chase Travel Portal and used 8,000 points for $100 off of our flights together.
So the breakdown of what I spent was: 
20,000 Delta/Amex points

$10.20 to transfer those points from Amex

$11.20 in fees ($5.60 per person for the flight to Maine)

8,000 Chase points

$190.80 cash for both flights back. 
The total cost out of pocket for my boyfriend and me is $212.20 total or $106.10 each!
Now it may not make sense to some why I would book these flights this way. But for me, I liked the way it worked out! 
Only paying $100 for a flight that would cost a little over $300 and not diminishing too many points in the process, is a win for me!
There are so many different ways to use points and everyone can find what works best for them!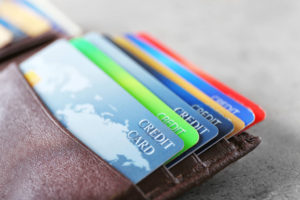 Business Cards
If you read my post about how credit cards work, you know I touched on business credit cards some. I will re-iterate here that business credit cards are not very difficult to obtain. 
Granted, some card companies have tightened their belts on approvals for businesses due to COVID. I ran into this recently when applying for a card for this blog. Apparently, my business is too new for Chase ?‍♀️. 
But in normal times, a lot of things qualify as businesses. Any side hustle can qualify. Do you buy and resell items on eBay? Maybe you drive for Uber? Or do you sell baked goods out of your home? Or maybe you make and sell items on Etsy. 
No matter how small, as long as you have some kind of income coming in and it has been around for a bit, you can get approved for a business credit card. 
Getting business credit cards comes in handy when you've hit the limits for Chase or Amex which we will get into more in Parts 2 & 3. 
Check out this super detailed post about business credit cards for more detail!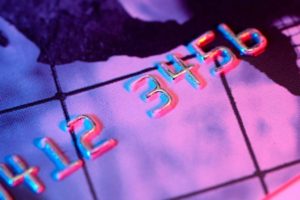 Use Each Card for as Long as it is Beneficial
Some cards are great to use for the long term. These would be cards that have some high earning categories that you spend the most money in.
Other cards are great for the intro bonus, but over the long term, their rewards are not ideal. I would use the Southwest credit cards as an example. It looks like they added a new benefit of 3x points on dining in your first year which is great! But otherwise, you only receive 2x points on Southwest purchase and 1x points on all other purchases which does not amount to much. You can definitely do better!
So only use a credit card for as long as it is beneficial for you and makes sense. If there is no annual fee, I would recommend holding onto the card for a bit. If there is an annual fee, you can call after the fee hits and the card company will refund the fee and close the card.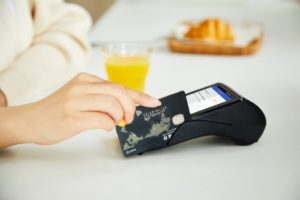 In summary, if you can't tell, I LOVE credit card hacking! It has allowed me to travel A LOT! And it allows me to spend more money on the fun stuff when I get to a new place!
Keep a lookout for the next parts in this series. I will go over all of the important info for Chase, Amex, and other card companies! I will also be giving you a sneak peek into the cards I carry in my wallet and why!
Where do you want to "credit card hack" your next trip to?? Let me know in the comments!