Have you calculated how much you spent on travel last year? It may be less than usual due to the pandemic. Or it could be $0 because you feel like you don't have money to travel at all. So today I am going to share a creative way to save a ton of money on travel!
If you have followed Savvy Savvings at all, you hopefully noticed that I am a huge fan of credit card points! Today I am going to break down for you how I saved just under $10,000 on travel last year using credit card points!
For a quick overview, these are most of the trips I used points on in 2021:
Oahu, Hawaii for my birthday
Trip to the east coast to visit friends and family in North Carolina, Georgia, and Florida

Wedding in Maine/New Hampshire

Vow renewal for friends in Las Vegas

Concert in Seattle/Visited a friend in Anacortes, WA

Philly and the Jersey Shore for a second wedding

Yosemite for a third wedding
Girls trip to Denver
Kauai, Hawaii for Thanksgiving
Maine for Christmas, then Atlanta for one last wedding on New Year's Eve!
I should also mention that my partner and I are what is called "two-player" in the points game. This just means that we both sign up for and earn points on credit cards giving us the ability to get twice as many offers and up our earning potential. 
If you can do this, I highly suggest it. You can reach your travel goals twice as fast! It may take some convincing but if done properly, both of your credit scores will be higher than ever before and you'll have some awesome trips to take for free or almost free!
While my partner does sign up for credit cards and gets points deposited into his accounts, I am the one that manages everything. I plan out which cards we apply for and when to apply. I also plan how we use the points as well! 
Now let's get into the main and best creative way to save money on travel!
Flights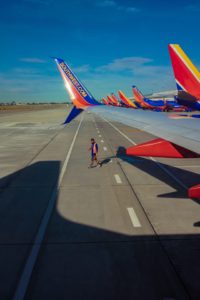 So, I have to confess I love Southwest! I've had their companion pass for the past 2 years which allows my partner to fly for free with me on any Southwest flight which is awesome! We take advantage of this at any chance we can to save money. 
I am currently in the process of getting my next companion pass for this year and the next. If you are interested in how it works, check out my post on the Southwest companion pass!
So a majority of the savings on flights for this year was on Southwest Airlines. Find out why I think Southwest is the best airline here!
But I also have gotten an American Airlines Business credit card and a Delta Business Credit Card as well and we flew them both this year too. 
(I am more apt to fly an airline where I get free checked bags and that comes with most airlines' credit cards, except Southwest since you get 2 free bags with them regardless!)
To track how much I saved on my flights (and hotels), I tracked the cash price at the time of booking, minus any fees we had to pay, and plugged it into a spreadsheet throughout the year.
In total, I saved $1,962.90, and my partner saved $1,730.70 on flights in 2021, for a total of $3,693.60 saved for our effort in amassing points through credit cards! That's not chump change!
Hotels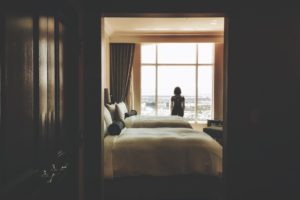 I only recently got into hotel credit cards. I didn't think they were great redemptions so I stayed away from them for a while when I got started with credit cards. 
But when I started planning our Italy & Greece Trip for 2020, I began to stockpile as many hotel points as I could so that we could have quite a few free hotels on our 2-week vacation. 
As many of you could guess, though, our trip was canceled due to COVID. So since then, we have used some of our points but I still tend to hoard them because I feel like I want to get a better overall experience with them instead of using them for smaller stay-cation type of trips.
We currently have 188,162 Marriott points and 3 free night certificates, 52,882 Hyatt Points and 3 free night certificates, and 332,955 Hilton points. I'm hoping we can finally use these in Europe this year! (I'm also hoping we'll be able to fly Business class to Europe as well!)
We also earned free night certificates for quite a few of the hotel programs. These typically expire within the year so we used a few of those this year as well. 
For hotels in 2021, I saved $3,415.69 and my partner saved $2,862.01 for a total of $6,277.70! Again, not chump change!
To Wrap it Up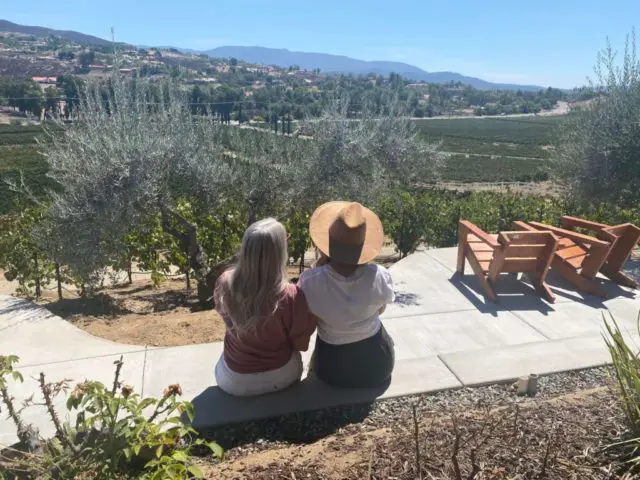 I hope that this post has shown you one creative way to save money on travel. The purpose of this post is not to brag about the trips I took last year, but to show you that travel is possible even if you don't have a lot of money. You can get creative and use the power of credit cards to help you finally take that trip (or trips) that you've been dying to take!
If you want to learn more about how to actually use credit cards to your benefit check out my ultimate guide to credit card hacking for the step-by-step guide! 
People usually start planning their trips far in advance, so just include some research for the best credit cards to get you to Tahiti, Hawaii, or Disney and you'll be there in no time!
Happy Travels!