I'm always struggling to find the perfect gifts for my girlfriends, but this year I am changing that! Read on to find out my top affordable and unique gift ideas for your best friends!!
If you are looking to start tracking your spending, get my free Yearly Spending Spreadsheet here!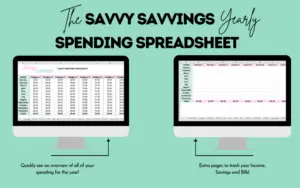 Related Posts:

26 Awesome Gifts for Mom Under $26!

This disco ball diffuser is so funky and fun for your friend that loves sparkles and eclectic decor!
This candle is sweet and lets your bestie know you love her!
For the Vanderpump fan in your life, get her Stassi's Book "Off With My Head". This is thoughtful and funny and great to see a grown-up side of Stassi.
This velour robe is amazingly comfy and it comes in so many different colors! I have two of them myself, check them out!
This extra large picnic blanket would be perfect for all kinds of outdoor activities because it's water-proof and sand-proof!
Wow, how awesome would this massaging neck pillow be for your friend who loves to travel?
Or you can get her this amazing eye mask, it's great for travel and just every night! I have one and I have never liked sleeping with an eye mask before but this one is different, try it out!
This affordable window herb garden is great for the friend that loves cooking with fresh ingredients or loves gardening!
Another idea for your friend who loves to be in the kitchen, why not get them this Snoop Dog cookbook "From Crook to Cook" to help them switch it up?
For your friend who wants to see more of the USA, get her 50 States, 5000 ideas!
I don't know how many times I have needed one of these, this clip bag hanger would be great for anyone that carries a purse and doesn't like to put it on the ground!
For your friend who is really into fitness, or just likes to be hydrated, you can get her this awesome insulated water bottle! I just bought it in this fun purple holographic color but it comes in a bunch of other fun colors and patterns!
For your environmentally-conscious friend, they could definitely use and love these reusable shopping bags! They even fold up to easily fit in your purse for on the way to the store!
For your friend who can't stop filming herself for the gram, get her this auto-tracking phone holder!
Another great idea for your fitness friend is this cute workout Set! This material is perfect for working out and is super comfy! They also have a bunch of colors and different styles as well!
This wine book would be great for anyone who is seasoned in wine drinking or someone just starting out!
This wine glass is so funny, your friend from high school would definitely appreciate it!
Now, when I open a bottle of wine, I don't often leave any to be saved, but if I did these wine stoppers would come in handy! The typical wine stoppers don't seem all that secure to me.
For your friend that loves wine (or other spirits), but feels like she can't hang because she gets wicked hangovers, get her these hangover patches! I can personally vouch that they help me tremendously and keep me feeling great the day after drinking!
I bought this cute wine t-shirt for my next wine-tasting trip!
I got this cute pink crystal decanter as a wedding gift recently and I love it! It's a cute addition to any friend's bar!
Ok, enough with the wine gift ideas. For the friend whose lips are always chapped, get her this Laneige sleeping mask. I swear by this stuff and use it every night and I notice such a difference if I forget to use it!

If you have a friend who loves movies, get her this Top 100 Movies scratch of poster! My hubby and I have one and have had so much fun watching all of the films together!
How about giving your bestie this awesome Skin Care Gift Set? It comes with 3 products meant to brighten, moisturize and soften!
This cute silk pajama set would be perfect for the friend that likes to get her beauty sleep!
Packing cubes are a legit game changer! Your friend will thank you for a gift like this! They keep all of your clothes so organized when you are away on a trip!
Everyone needs a reliable universal travel adapter like this one for all of your upcoming trips. I used this one on my recent trip to Europe and it came in handy with so many USB ports!
Lastly, for the friend who is thinking about starting a family soon, the book Expecting Better is a great read that gives hard facts and numbers on all things related to pregnancy and can ease any fears they may have!

Well, there you have it, my friend, 30 awesome gift ideas for your besties! Pin this post now so you can come back whenever you need inspiration!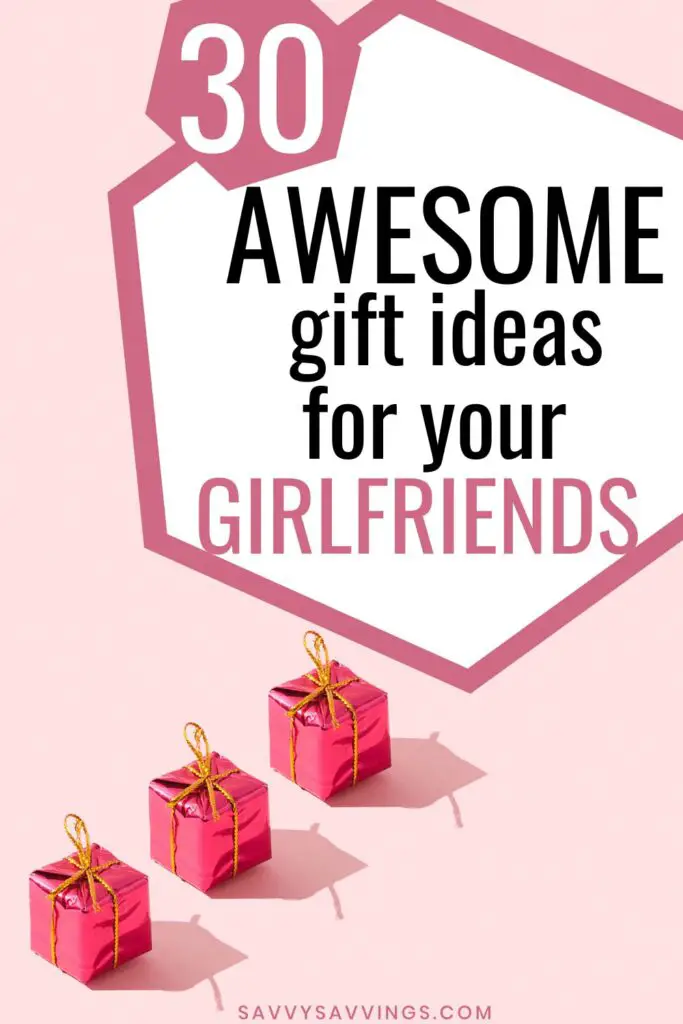 Also, don't forget to get the Yearly Spending Spreadsheet!