I feel like giving gifts is one way I like to show love to the people that matter to me! Because of that, I have crafted a list of the best gifts for moms to provide you with some inspiration and unique ideas!
So read on for some great ideas for gifts for all the mommas in the world!
Related Posts:

30 Awesome Gifts for your Girlfriends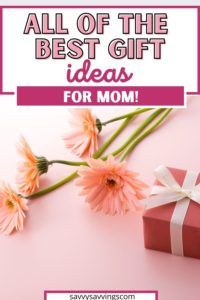 Or this ring dish to remind your mom that she is loved by you!
For the mom that loves to have photos up throughout the house, this photo tree is perfect!
This is another super cute family-oriented gift! Check out this decorative birthday tracker:


My mom literally asked for this last Mother's day! It's a beautiful decorative rose that would look good in any room:
When I saw this in person, though, I was surprised by how lightweight it is. Even though it is just a holographic film rose, it is still beautiful and my mom keeps it on her side table!
For the momma who always has cold feet, these slippers would be a hit at Christmas and look super comfy with memory foam!
Or, how about this throw blanket? It looks super comfy and it's cute!
If your mom likes essential oils, then she could use an Essential Oil Diffuser like this one! These make the room smell so good!
For the mother always trying to get her beauty sleep, you could get her a silk pillowcase!
If your mom loves wine, then you definitely need to get her this funny wine glass:
For your new moms, you could get this cute wine glass:

I know a lot of moms like doing puzzles, what if you got her a customized puzzle with a photo of the family like this one?

Candles and bath bombs make a good combo gift for the mom that needs more relaxation in her life:
These shower steamers would be another good option if your mom doesn't take baths regularly:
Is your mom into gardening? How about this gardening set?
If your mom is into fitness, then this 3-pack of tanks may be just the thing:
Or maybe she could use a new yoga mat:
This acupuncture mat would be perfect for any mom needing some pain relief and increasing of circulation:
For the mom that loves to entertain, get her this fancy cheese board for all of her get-togethers:
The mom that loves to read could use this set of beautiful handmade bookmarks:
Or this set of book page holders that are super handy:
Well, there you have it! 26 of the best gifts for mom under $26! I hope you found the perfect item or at least, a great idea for your mom!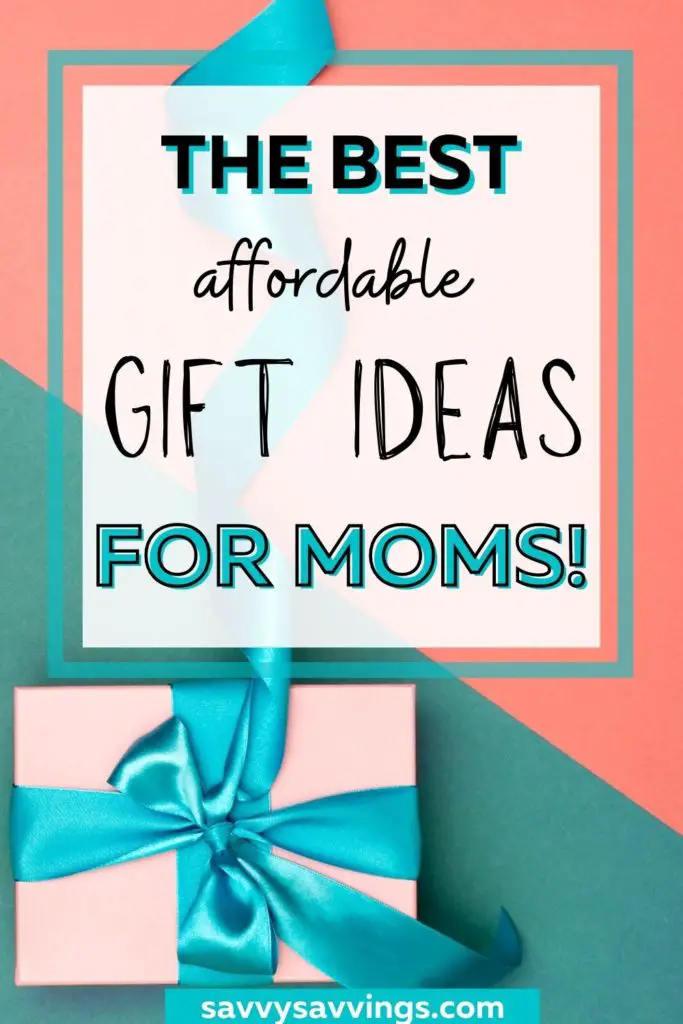 Let me know in the comments what you are getting your mom!
Also, don't forget to check out the 30 Best Gift Ideas for Your Best Friend and Awesome Gift Ideas for the Men in Your Life!